Lisa Angel Candles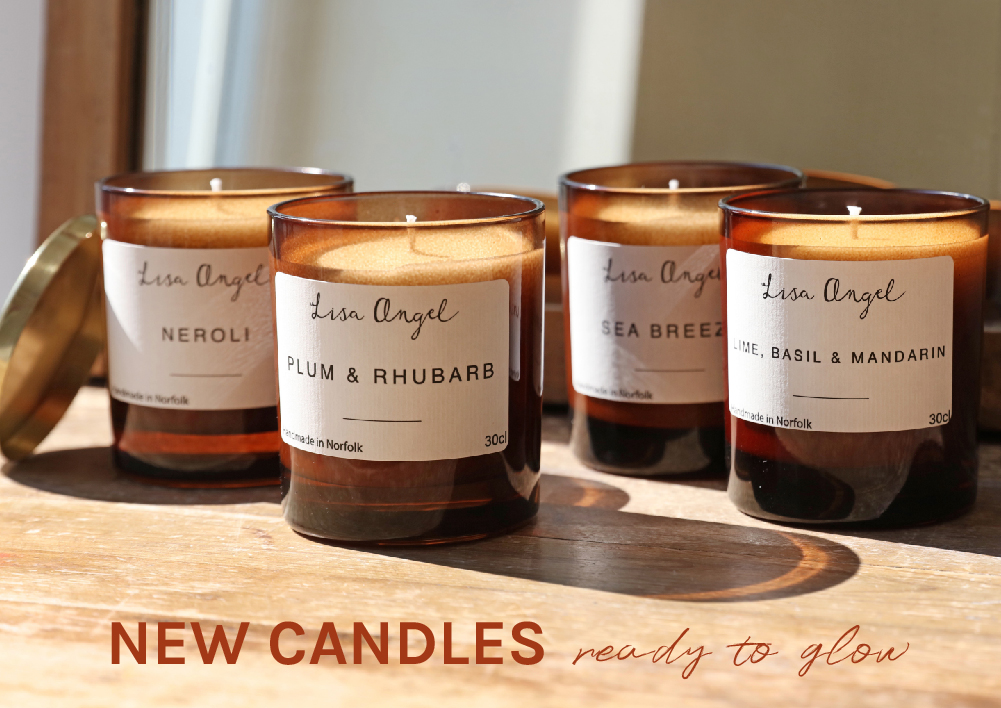 Greet guests with the warm and welcoming fragrance blends from our candle and wax melts range, created and hand-poured exclusively for Lisa Angel.
With a gorgeous selection of scents including cool and fresh Sea Breeze and unique Lime, Basil and Mandarin, there's a fragrance for every taste in our special collection. Each candle and wax bar has been specially designed and chosen by Lisa Angel herself then handmade here in Norfolk by an expert candle maker.
Unique and natural, these wonderful home fragrance accessories are a must for the home, perfect for permeating your living spaces with scents to lift your spirits.
"Each blend is hand poured into recyclable glass around a cotton wick in the centre. Easily relight the candle for multiple uses and fill your home with mood enhancing scents."